Kyunghee University International College
The goal of Kyunghee International College (KIC) is to educate and cultivate future international experts who will lead the global era. To this end, Kukje University provides the skills and perspectives necessary for students to enter international organizations, multinational corporations, media and broadcasting, non-profit organizations (NGOs), public institutions, and graduate schools.

In addition to the top-notch curriculum consisting of more than 30 faculty members, Kukje University has its own overseas training programs, domestic and international internships, and various self-development and volunteer programs.
In addition, students are experiencing a variety of academic and extracurricular activities. For detailed instructions, please refer to the website information for student information and student activities.
Official Video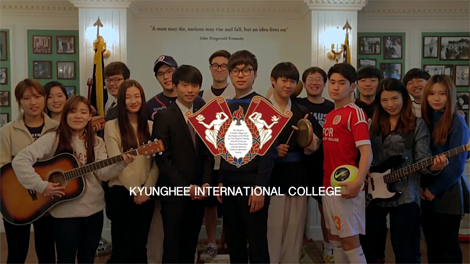 Promotion Video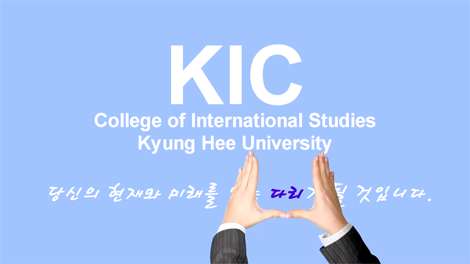 Official Video