서브컨텐츠
Independent Student Organizations
KIC is widely known for its diverse extracurricular student activities. Such activities range from those oriented to academic development to networking and sports.
KIC Student Council
The KIC Student Council serves the ultimate goal of assisting students in maximizing their educational adventure while at KIC. The KIC Student Council administrates and coordinates all student affairs including studies, student-faculty/student-administration staff relations and club activities. In order to further these aims, the KIC Student Council promotes and assists students in forming new programs that can enhance the KIC experience for students. In addition, the KIC Student Council has always been instrumental to the maintenance of friendly, family-like relationships between students, the KIC administration office, and professors. KIC has a history of comfortable, free and friendly relations between students, administrators and professors. It completely normal for students to meet together with administrative officers and/or professors for a cup of coffee to share opinions on education and all matters pertaining to KIC in general. All students are invited to come over anytime to our office!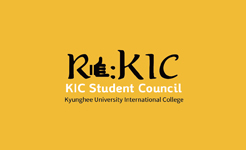 HD Analysis: Business / Finance Society

HD Analysis was founded in 2014 based on corporate finance and investment analysis. HD Analysis, consisting of a corporate analysis team and a management consulting team, is designed to increase the insights of members of the society and form a constructive network, such as cultivating financial and corporate analysis knowledge, industry analysis and management strategy analysis through various educational sessions, presentations, and discussions within the conference. I have a goal.

JIVs: Autonomous organization for career development such as employment / internship / entrepreneurship

JIVs aims to contribute to the development of individuals and universities through periodic and continuous learning by providing and assisting those who desire education as much as possible with opportunities to encounter in college life. . In the short term, it aims to create a learning atmosphere for enrolled students and assist them in learning, and in the mid to long term, it aims to establish a foothold for social advancement by accumulating data for the formation of an international university network and competency development, helping to set a career path suitable for the majors of international students. I'm doing it. Together with Kyunghee University's International College, Alumni mentoring, Career Development Week, and English language proficiency improvement programs are held every year.

KICMUN Secretariat

The KICMUN secretariat is an independent, non-profit Model United Nations (MUN) student organization founded in 2008. It is the central organization responsible for hosting Korea's most prominent MUNs and MUN-related workshops. Although formally established in 2008, KIC has had a tradition of involvement in hosting and participating in MUNs since 1994. Since 2008, the KICMUN secretariat has organized more than 24 conferences, programs and camps. The KICMUN Secretariat's central conferences include the Kyung Hee International Model United Nations (KICMUN) (since 1994), the KICMUN Workshop for middle and high school students, the World Federation of the United Nations Association (WFUNA) Youth Camp hosted by the UN Association (UNA), the G20 KHU Summit which began as a commemoration of the G20 Seoul Summit in 2010, and last but not least, Global Classrooms: Seoul (GC Seoul). GC Seoul is one of the largest middle school/high school MUNs occurring annually with hundreds of participants. GC is conducted worldwide in 24 of the world's major cities in partnership with the United Nations Association of the United States of America (UNA-USA) and Kyung Hee University. The KICMUN Secretariat is considered the founding secretariat of MUNs in Korea and has since established the foundation for MUN secretariats nationwide. The KICMUN Secretariat believes that MUNs are the perfect opportunity for in-depth education regarding the United Nations. More information regarding the KICMUN Secretariat can be accessed at: www.kicmun.org.

KIC the Globe

KIC the Globe (KTG) is an independent academic student press organization founded in 2008. KIC publishes student academic journals, regular newsletters, and also hosts writing sessions, and sponsors the KIC Academia, a student academic paper contest. The central activity, that of publishing the KIC newsletter three times a semester, is an effort to promote communication and information sharing amongst professors, alumni and current students. Writing sessions are held regularly every week in order to enhance the writing skills of members. For KIC Academia, seminars on academic paper writing are regularly held by professors. Students freely write and present their papers during the contest. The ultimate goal of KTG is to academically inspire students.

Volunteer KIC

Volunteer KIC (VOLKIC) is an independent student organization where member students plan and conduct various volunteer activities for the purpose of social responsibility both domestically and internationally. Since its establishment in 2011 at KIC, VOLKIC hosts various volunteer activities such as World Citizen Education which provides individual mentoring programs, and the Happy Wall Project which involves the improvement of environments nationwide through the painting of rather dreary walls. In addition, VOLKIC has been participating in global volunteer activities in Laos in collaboration with the National University of Laos.